Happy First Day of Autumn!! :)
This week I added a new pattern to my
Zazzle
and
Redbubble
shops - My fall colours leaves pattern. This earthy and bright colour palette is inspired by the changing colours on the trees in the fall months. Here in Canada, the trees are changing already and the mix between trees that are still green, and the ones that have turned fully red are beautiful.
This pattern of leaves in all shapes in sizes is coloured in red, orange, brown and green watercolour textures. I arranged them in a way so that they can repeat endlessly, and so that the pattern looks good upside down or right side up, making it great for textiles. I've added it to home decor, accessories, and even created a thanksgiving stationery collection with it! Here are some featured products from the collection.
My leaf pattern on scarves from Redbubble. The colours are perfect for the season,
and it will be getting a bit chilly soon so a scarf would be perfect. It would pair so well with
a nice jean jacket!
This is a customizable monogram iPad Smart Cover from Zazzle! Its available in sizes
for the iPad generations 2 all the way to iPad Pro. Customize the initial, font and background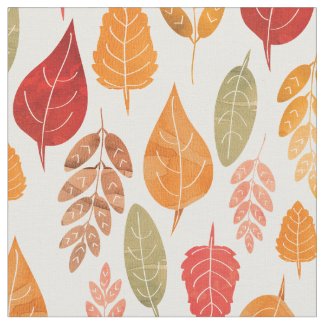 My pattern is available at Zazzle in fabrics such as combed cotton, for your
fall themed sewing projects! It could be turned into an adorable cozy for gravy dishes during thanksgiving dinner, or for a tea set..... just a thought! ;)
Painted Autumn Leaves Pattern Fabric
by
TanyaDraws
I also created a stationery / thanksgiving theme designed around this pattern! I designed invitations, labels, stickers, couples photo cards and more.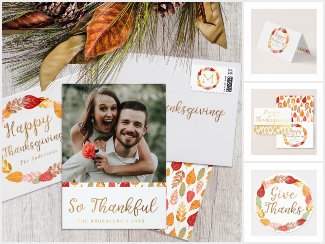 Autumn Thanksgiving Theme
by
Tanya
I hope you guys like this new design! Feel free to let me know what you think in the comments.
Have a great weekend everyone!
Tanya