I went to a beautiful cottage during the month of September, and had no internet for the whole time I was there. I did bring my laptop however, so I took this rare opportunity of no distractions to really focus on creating new artwork. One of my favourite designs that I made was a garden tangles theme pattern. I created it as a line exploration and added in flowers and swirls, and tried a bunch of different colour palettes with it. I tried gold and dark red, silver, white and green, black and grey, rose gold (which I also love and have added to my shops as well!) ... but my favourite by far is gold and a dark emerald green! Here is the finished pattern.
One thing I love about making patterns like this is how relaxing it is to just do a doodle with no end in mind! :) The gold and green really helps give it a decorative and ornate look. I added it to home decor, device cases and accessories in my shops... here are a few of my favourites!
"All that is Gold" tangles pillow at RedBubble! This pattern is repeatable so it looks
great on home decor and all over prints.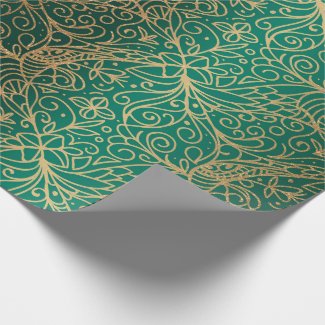 Green & Gold Ornate Decorative Pattern Wrapping Paper
My Green and Gold pattern wrapping paper will be perfect for the holidays.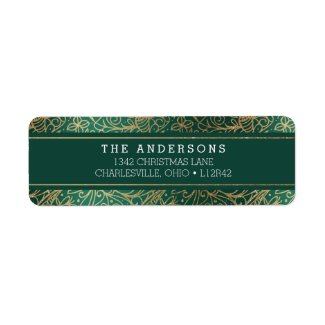 Green & Gold Ornate Happy Holidays Label
I added a deep green frame with a small gold outline to this label, to
create a rich look. This label co-ordinates with the stationery collection I created!
Green & Gold Ornate Happy Holidays Theme
Click my collection to see how I paired my tangles design with a gold hand drawn script font to create a holiday stationery pack! The cards, stamps and stickers in this set are all customizable.
What do you think of my newest pattern? Let me know in the comments below!
Happy Wednesday :)
Tanya