Happy Wednesday everyone! I have added a new design to my Zazzle & Redbubble shops, my Rose Gold floral pattern! I made this pattern a long time ago, it was originally blue, yellow and grey.. but I ended up playing around with the colours and liking it better in shades of pink, with a touch of rose gold glitter. I really like how this one looks on home decor. I've also added a customized monogram to certain Zazzle products as well, to make cute gifts.
Here are some of my favourite products from the collection...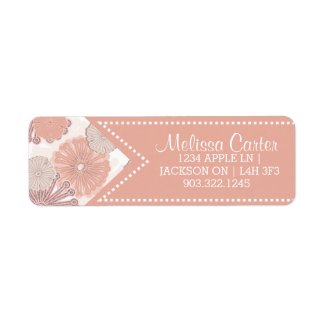 Rose Gold Flower Pattern Label
by
TanyaDraws
I don't feature my labels enough! These are so cute with a matching dotted pink ribbon and are available at my Zazzle shop. All the text is customizable with your own name, address and number.
Rose Gold Flower Pattern & Monogram Pocket Moleskine Notebook
by
TanyaDraws
This moleskine notebook has a white dotted frame with a monogram and a spot to type in your own name. These are pocket sized and come with lined paper! Available at my Zazzle shop.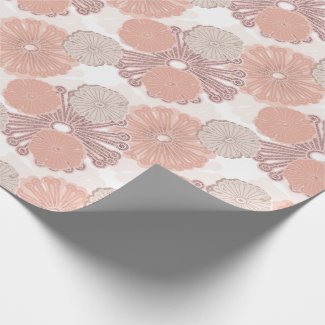 Rose Gold Flower Pattern Wrapping Paper
by
TanyaDraws
Also from my Zazzle shop! This design is pretty but abstract so it works for almost any occasion. I love it on the wrapping paper. You can get it in matte or glossy!
Here is the A-Line dress from my redbubble shop! I kept the print on this large. The colours are subtle and pretty! I'd love to wear this with a belt.
What do you think of my new collection? Leave a post & let me know! :)
Tanya