Hey guys, this month has been quite an unproductive month for me on the zazzle front... yet again! But for an unfortunate reason. As many of you may know, I have put my Zazzle shop on hold while I wait to see what is going to be happening with my W-8 BEN form. 7 months on Zazzle, and still no payment has been processed. Not to mention they declared there are new rules with the IRS that states international designers have to get an ITIN number to be able to receive their full pay. Without this number, they will be "withholding" 30% of our payment for tax reasons. That would be fine and dandy if it is a real rule, but the official IRS W-8 BEN instructions state that the ITIN is only used if an individual DOES NOT supply a foreign TIN number. Everyone who works in their own country has their own foreign tax number, and therefore supplying it on the W-8 BEN form is sufficient enough for the IRS. It is terribly bad practice to withhold income for tax when people are supplying perfectly fine identification numbers that are accepted by the IRS! The designers are waiting to see what will happen, hopefully Zazzle will re-read the instructions and begin to accept what the IRS has already stated they will accept.
It does not look good though. This fiasco has been going on for nearly 3 weeks - which means that for 3 weeks, I have put all designing on zazzle on hold. I refuse to create more things for a company that is going to take away 30% of my income because they are too lazy to read through the whole W-8 BEN instructions. I might not delete my shop if they decide to take 30% of my earnings, but I will most certainly be forced to raise my royalty rate to make up for the profit I will be losing. On the other hand, if they do decide to honour the IRS W-8 BEN rules and they FINALLY accept my form as proper, it will be like starting on zazzle all over again for me, because I will have SO MUCH to upload and so much work to do on my shop. I have been adding daily patterns and designs to my RedBubble shop in the mean time, so there is that.
Sorry for the wall of text, this whole ordeal is very frustrating. I have been waiting over half a year with no pay, and then there is this. All of my work promoting and selling is for nothing if all I did was make one company richer, and I never see any payment for my art (which btw has been featured on their front page this month... I would usually be happy about that but now I am not).
On the bright side. The Canadian dollar is doing really bad, so the longer my money sits, the more Canadian dollars I get in the end... LOL.
Now this is after all my monthly comparison of my sales & stats, so I will get to it! You will notice that I did not include my Society6 in this update. That is because I have decided society6 won't work for me until I get a new computer. I make some pretty high quality patterns, but my computer literally can't handle making 6000px x 6000px + designs, they take over 10 minutes to save. Its bad. So I can't take advantage of the wide variety of products they have there, and so I will put it on hold until I can afford a new computer.
Nuvango Shop
Last month I reached the max designs on my Nuvango shop... So not much activity on this front! I am looking at maybe revamping some of it, getting rid of old patterns and adding new ones eventually. They added leggings this month though, and it seems only certain designers can put their art on leggings and I am not one of them. So while my art was featured in the old galleries, it is not featured here... leading me to a sloooow dead month on Nuvango.
Sales: 0 (so sad.. I was getting a sale each month and now back to 0)
Advertising/Sharing: None
Followers: 38 (6 more than last month)
Most liked Design: Tri-Colour Geometric Pattern (41 Likes!)
Nuvango also added Tank Tops! Here is a womens tank top
in my pattern. I really like it and I want one. These colours are
very summery and light! It would look fab tucked in to a pair of
high waisted shorts.
Redbubble Shop
My RedBubble shop has started to take off! May I saw three sales, mostly thanks to a bit of extra exposure courtesy of redbubble sharing my sisters Cat to be Kitten me right meow pillow on Instagram AND Facebook! There will be more exciting news about that particular pillow, so keep an eye out for it! ;) I have also been promoting my redbubble shop more, and adding all of my new designs to redbubble instead of Zazzle. It does not see the same amount of sales that Zazzle does, but as they add more and more products to design on, I am confident redbubble will be huge.
Sales: 3
Advertising/Sharing: Small amount of sharing on Wanelo due to a glitch, small amount of sharing on Pinterest because I don't use pinterest much. Every design I upload I pin 1 product to Wanelo, and two + to pinterest.
Zazzle Shop
My Zazzle shop was the real test this month. How much action does it see when I do not add more designs and I do not promote it? The answer is less than last month... but not by much shockingly. It did surprisingly OKAY this month. This month, out of all months, my
Popsicle Tote Bag
(it says "Be cool"... its pretty cute) has been featured on the front page of the US Zazzle shop for atleast a week and a half for the subheading "tasty summer totes". So that is the most exposure I have gotten this month, as I wait for my form to be processed before resuming work!
Sales: 7
Advertising/Sharing: None, though my tote bag is on the front page of Zazzle.
Page Views: 1044
Most Viewed Design:
Tropical Summertime Pineapple Fabric
(386 Views now!)
My sales from this month: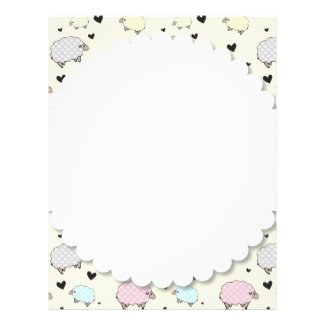 I sold 25 of these this month! I had never sold letterheads before. This is a pretty
cute design for children or a daycare.
Polkadot Pastel Sheep Custom Letterhead
by
TanyaDraws
Check out other Little black hearts Letterhead at
zazzle.com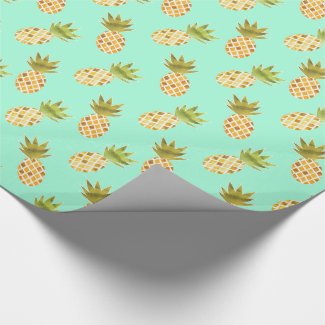 1 roll of wrapping paper! :) This design is definitely my most popular...
and it is so tropical and pretty, perfect for summer!
Tropical Watercolor Pineapple Pattern Gift Wrap
by
TanyaDraws
Look at another
wrapping paper
at zazzle.com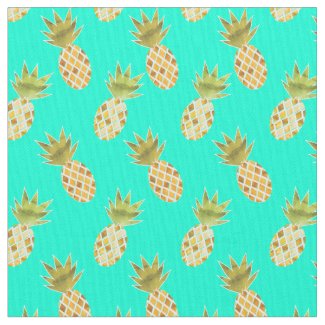 Sold 3 of this watercolour pineapple fabric! :) Really happy that people like it.
A friend from the states told me he saw someone wearing this pattern, so
it really excites me that someone out there is making dresses out of it!
Tropical Summertime Watercolor Pineapple Pattern Fabric
by
TanyaDraws
View more
Fabric
at Zazzle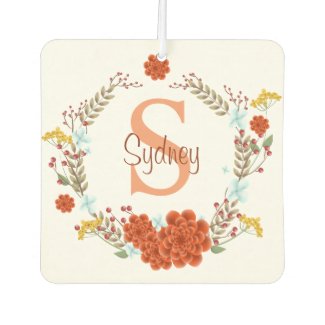 My very first air freshener sale! These are a really great idea. This
is actually the first time I have sold this wreath design too, I think!
It is a great autumn feel pattern, and it looks wonderful on the creamy
white background.
Illustrated Flower & Laurel Wreath
by
TanyaDraws
Check out another
Air Freshener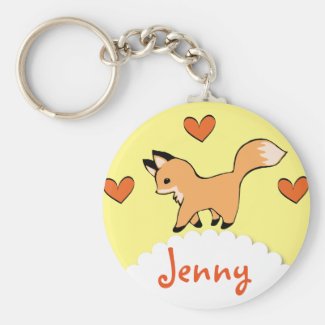 A personalized fox and hearts keychain! The fox looks like
it is walking on a little cloud. :)
Cute Red Fox and Hearts Keychains
by
TanyaDraws
Make your own
photo key rings
.
With all the excitement over gay marriage finally being legalized in the states,
I sold 5 of these lovely rainbow chevron heart stickers! :) It definitely
is a great sticker for the occasion.
Rainbow and Textured Chevron Pattern Heart Sticker
by
TanyaDraws
Browse more
Faded rainbow Stickers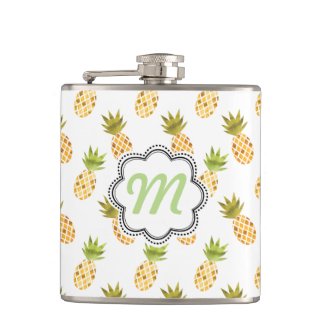 Last but not least, I sold a flask! I am super excited to have finally
sold a flask, especially one of my most favourite flasks that I have designed!
Someone will be super summery at parties with this!
Tropical Watercolor Pineapple Pattern Flask
by
TanyaDraws
Browse more
hip flasks
at zazzle.com
Well that is all for my monthly roundup! This month, in total from all my shops I saw 10 sales, but many multiple item sales! Less than last month, but not so shabby for way less advertising and sharing. A big thank you to all my customers over my shops. I hope you are enjoying your gifts, and if you ever have any requests feel free to reach out to me!
Have a great weekend everyone!
- Tanya