As of the end of February, I have been on Nuvango for 1 month, Redbubble for two months, and Zazzle for 3 months! This has been an exciting month for me with lots of unexpected surprises, tons of inspiration, and new products being added that I love to design on. These past two weeks have been super busy for me so I haven't been updating my blog and social media streams as much as I would like, but I still managed to stay productive in the mean time. Here is the breakdown of what has happened in my shops this month!
My Nuvango Shop
As you know, this month I joined a relatively small POD site, Nuvango! Nuvango is made by the same people who made Gelaskins, they turned it into an artists network where you can print you designs on cases, Gelaskins, and art prints. A week after I joined they even added t-shirts and pillows to their collection. I was surprised to actually have a sale already on this website, as I was under the impression I would get little to no traffic. One thing about Nuvango is that I don't know how to add it to google analytics and track my page views... so here are some of the stats I do have!
Designs added: 17
Followers: 4
Most Liked Design: Tri Colour Geometric Fade with 13 likes, also previewed on the first page of Nuvango's curated "Patterns & Textures" gallery!
Sales: 1
Advertising/Sharing: Some advertising and social media exposure, shared on Pinterest, Polyvore & Wanelo
Here is my most liked design in an iPad air skin! Its a very simple one, but people seem to like it a lot.
My Sold item was this design in an iPhone 6 skin! My watercolour leaf pattern sold when there was no likes on it at all! Now it has 6 likes.
My Redbubble Shop
I think the types of patterns that seem to be popular on Zazzle and Nuvango just don't sell on Redbubble. I continue to get views on the designs I added last month and the month before. One thing I do like about redbubble is that their shipping cost is low, and they give designers a discount. I have ordered something from my redbubble shop for this reason. I think I am going to let my redbubble shop sit, and just buy my own stuff from it while using Zazzle and Nuvango to actually sell my designs. Here are my redbubble stats:
Pageviews: 6014 across 20 designs (my page views tripled since last month!)
Most Viewed Design: Still Red fox and hearts, with 751 views
Advertising/Sharing: Very little advertising and sharing, some stuff on pinterest
Item that I bought from myself: Cat to be Kitten me Pillow (my sister will love this birthday present)
I was going to buy this from zazzle when it was on sale for $21, but then they wanted to charge me $23 shipping, YIKES! So I bought it from redbubble instead. The total with shipping was $25! Definitely a good place to buy my own artwork from.
My Zazzle Shop
My Zazzle shop was really exciting this month! Even in January, after I finished up my monthly post, I had a sale on an iPhone case, bringing two sales to the seemingly dead month of January. This inspired me to keep going for February, and I am so glad I did! I was hoping for three sales this month, to continue the increasing sales trend, but I experienced a huge jump and actually got 7 sales this month! That was really exciting. Other than that, I was one of the winners in a Zazzle fabric contest this month, I updated my store front to look nicer, and one of my fabrics was mysteriously purchased by someone on the zazzle team, leading me and others to believe it may be used for merchandising purposes!
Here are some of my noteworthy stats.
Pageviews: 483 this month
Item Count: 2115 items for sale
Most Viewed item: I survived Valentines Day pillow, 44 views
Sales: 7 (if you count multiples per order, I sold 9 things!)
Item with the most Sales: St. Patricks Day Watercolour Shamrock Wrapping Paper
Advertising/Sharing: Heavily shared across the Show me forum on zazzle, my pinterest account, wanelo and polyvore
Here are my sales:

Sold 4 rolls of these! Who knew St. Patricks day Wrapping paper was so popular?

Sold two Yards/Rolls of this fabric! I'm glad someone likes it as much as I do.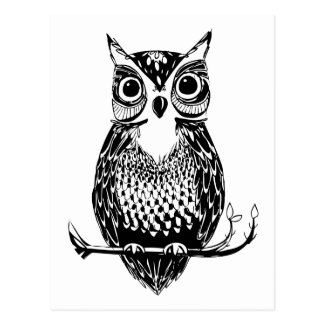 Also sold two of these owl postcards!

Sold one of these love magnets at the beginning of the month.
Here is my fabric that was a winner in Zazzles "sew good" contest: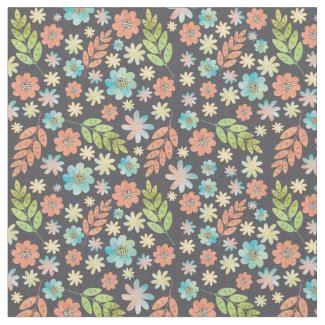 They are sending this to me soon, and then I will attempt to make an iPad case out of it! I can't wait to see it in person.
Spring Floral Watercolor Pattern Fabric
by
TanyaDraws
And the mysterious "purchased" fabric:


I hope to see it in a promotional campaign! Maybe something for the summer time perhaps?
Tropical Summertime Watercolor Pineapple Pattern Fabric
by
TanyaDraws

Phew! That was a busy month. I am really happy to see my shops gaining more momentum. February will definitely be hard to live up to, but I'm sure with more hard work I can pull it off! It seems like I will be putting my redbubble shop on the back burner and continue to focus on Zazzle and Nuvango. I'll continue to give stats from my redbubble shop in my monthly updates, for comparisons sake. I will also be continuing the trend of joining a new POD website this month, and I am thinking about joining Society 6.

If you are on Nuvango, Redbubble, or Zazzle, which of these websites do you do the best on? Whats your favourite? Comment below and leave a link to your shop!

-Tanya